Hello
Hello! I'm really glad you decided to stop by. Redfork2000 here, I'm one of the main roleplayers in this wiki. Have fun checking out this user profile!
| | |
| --- | --- |
| | This user's local time is 11:25 PM. (Click to update.) |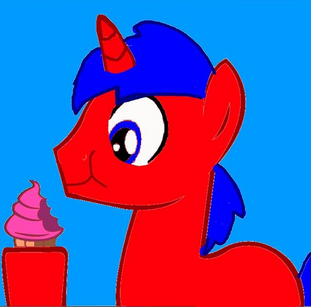 About Me
My username is Redfork2000, but most of my online friends call me Red or Fork.
By the way, my username is a reference to my main OC, Red Fork, and 2000 is the year I was born in. I was born in USA, but I currently live in Nicaragua. I'm fluent in both english and spanish, and I'm currently learning french with the hopes of adding a third language to the list.
I really love to write. My story begins way back when I was about 5 or 6 years old. I always loved to make stories, and I remember that back when I was about 6 years old, I made a couple of story books out of crayon drawings and written text. They weren't anything special, but those stories would set the beginning for my creative growth.
However, my real storywriting began around the age of 13. I began by writing a longer story, called the Gold Fish (which is by the way, the media from which Captain Red Shell is from). I also made another story called Flying Star Cafe. That one was interesting to make, since basically what I did is recycle the idea from an old story I wrote in 2006, and turn into an entire franchise.
At the age of 15, I made my wikia account, and joined wikis such as a fanon mlp wiki, where I quickly grew as a writer, thanks to the practice with having an actual audience, and the tips I got from more experienced writers. In 2016, I joined IaLR, and in 2018, I started a stories series with PeaVZ108, called IaLR: Heroes of Echo Creek. You can go check it out if you want. It's the largest story series in this wiki!
Stuff I like
Here are different things I like whether it's TV shows, videogames or other stuff:
My Little Pony: FIM
Sonic the Hedgehog
Plants vs Zombies
Cuphead
Megaman
Steven Universe
The Amazing World of Gumball
Classic Spongebob
Harvest Moon
Any franchises I create for stories, videogames, etc.
You can find a list of my characters here, and you can find a list of the stories I've written on this wiki here.
My creations
Pony OCs: I have over 200 pony OCs in total. I started making them near the end of 2011, when I first watched an episode of MLP. Although I make OCs in many series, MLP is the series I have the most OCs in.
Story franchises: These include: The Gold Fish, Flying Star Cafe, Blast, etc.
Videogame Franchises: These include: Porse Planet, Super Cat, Cherry Jack, Balloons Vs Aliens, and more.
(If you're interested in any of my creations, feel free to ask me in my message wall!)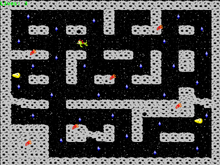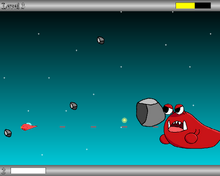 Trivia
According to the IQ tests I've taken, my IQ is approximately 130.
I learned to read and write in both english and spanish at the age of three.
I currently live in Nicaragua, but I was born in USA.
Mi favorite color is red (who would've guessed?).
I am incapable of saying a swear word. I wouldn't be able to say one even if I would get payed a hundred bucks for it.
I'm a learning programmer. I've already made a couple of games, such as Porse Planet or Balloons Vs Aliens, and I'm making several new ones. If you're interested in learning more about them, feel free to ask me in my message wall!
One of my special abilities is speed. Not in running, but rather in everything else. I do everything incredibly fast. My personal record is one time I took an entire test in only two minutes. And the best part is that I still aced that test anyway.
Bye!
Well, that's all, folks! I hope you enjoyed your time here, and learned a bit more about me. Have a great day/night (or whatever time it is in your timezone when you read this)!
Community content is available under
CC-BY-SA
unless otherwise noted.