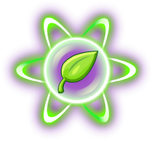 Plant Food
is a food eaten by plants to unleash their powerful effects. The plants' Plant Food ability can be short-term or long-term. It can also be used to speed up recharges of seed packets. Power Tiles can be used to make other plants on them activate their PF ability.
Instant-use Plants and Cowardly Thorns cannot use Plant Food. Certain plants like Yarrow as her plant form also cannot use Plant Food.
Effects on Known Possible Plants
TBA.
Trivia
Plant Food restores the plant's health.
Plant Food also makes plants temporarily invincible from anything for a while.
Community content is available under
CC-BY-SA
unless otherwise noted.