Margaret is a character from locked room.She is based by a Singaporean actress,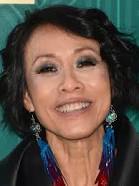 Tan Kheng Hua who acts as Margaret in a popular Singapore comedy series,Phua Chu Kang.She also resembles Roto from the PvZ Institute.
Personality
She is a clumsy girl who always ask people to do something.She is very girlish in some kind and a vegan.
Trivia
She is a vegan.
In a Phua Chu Kang series,she was married to Beng ,also a character in the locked room.
Gallery
This character-related article is a stub. Help the In a Locked Room Wiki by expanding it with more info, otherwise it'll be short!