Guardians of Umlaut has left the building.

The character(s) described on this page no longer appears, due to death, leaving, or being secluded from the other characters.

Unless the character is permanently dead, there may be a chance that they could return, but it is unlikely and if they do return, it is very likely that they could be limited to being either a story-exclusive character or a minor character.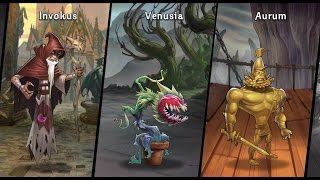 The Guardians of Umlaut
are, as their name suggests, the three people in charge of protecting
Umlaut
from invaders. Their names are Invokus, Venusia and Aurum. They were killed by the gang in
Stare into the Dragon Soul
.
Community content is available under
CC-BY-SA
unless otherwise noted.