I give up.

The content on this article is considered scrapped, and never made it into the roleplay. The content on this page may be heavily based around speculation.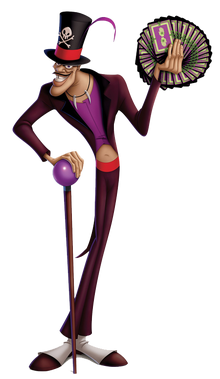 Facilier is a villain who is set to appear in the rooms of Portal 2.
He has friends on the other side.
In the locked rooms
He will turn either turn Match or Peridot into a frog, during his song.